Meet startups that can transform your business
Stay up-to-date on new companies and industry trends poised to revolutionize food and ag business. Join the connection hub powered by Rabobank's deep network and unmatched industry expertise. 
Your eyes and ears in the market
Strong Network
Access our network through the Foodbytes online platform, backed by Rabobank, the world's leading F&A bank
Expert Vetting
Our experienced team screens and tags each profile so you can quickly and easily discover verified startups.
Exclusive Content
Explore agrifood industry insights and reports, along with curated startup lists.
How does it work?
At its heart, the Foodbytes hub efficiently connects the global innovators transforming the business of food. For corporates and investors, the hub acts as a tool to discover the startups most aligned with their goals and to start collaborating.
Startups submit a profile, including pitch decks, founder videos and current needs. Profiles are then vetted by the Foodbytes team, allowing corporates and investors to filter on multiple dimensions of stage, sector and geography.
Beyond the core connection hub, Foodbytes delivers regular content and trend analysis across the F&A sector, providing invaluable insights on sustainable innovation and the future of food.
Learn more about Foodbytes
Create a profile
Corporate and investor users create a login to follow startups and stay up-to-date.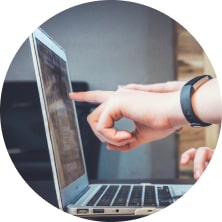 Access exclusive content
Stay up to date through a curated news feed filled with food and ag trends, featured startup lists and more.
Discover startups
Users can search by sector, location, development phase, needs and keywords to find potential partners.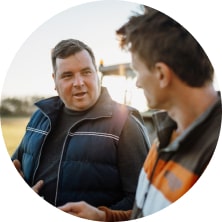 Start collaboration
Connect with matching startups and begin growing a more sustainable food future.
Meet startups that can future-proof your business
Join F&A's inner circle and scale the next crop of innovations, with the support of Rabobank, the world's leading food and agriculture bank.